Due to the COVID-19 pandemic, CIoT 2022 will take place as a hybrid conference, we are doing our best for a smooth conference, for this, we will be using Cisco Webex Meetings for all virtual sessions.
Cisco Webex Meetings will be the main video conferencing software used for paper presentations and all other sessions during the Conference

Accessing the meeting will be through the meetings link/URL which will be sent by email one week before CIoT conference

to registered participants only

.
One meetings link/URL for each day
Further notifications & instructions will also be sent depending on your profile and registration type (author/regular participant).
For Webex, it is also recommended to download the Mobile or Web Application but not mandatory.
---
All Attendees Guidelines
For On Site participants:
1.Conference Venue
CIoT 2022 will be taking place at:
Palm Plaza Hotel & Spa
Avenue Du 7éme Art, Agdal, 40000 Marrakech, Morocco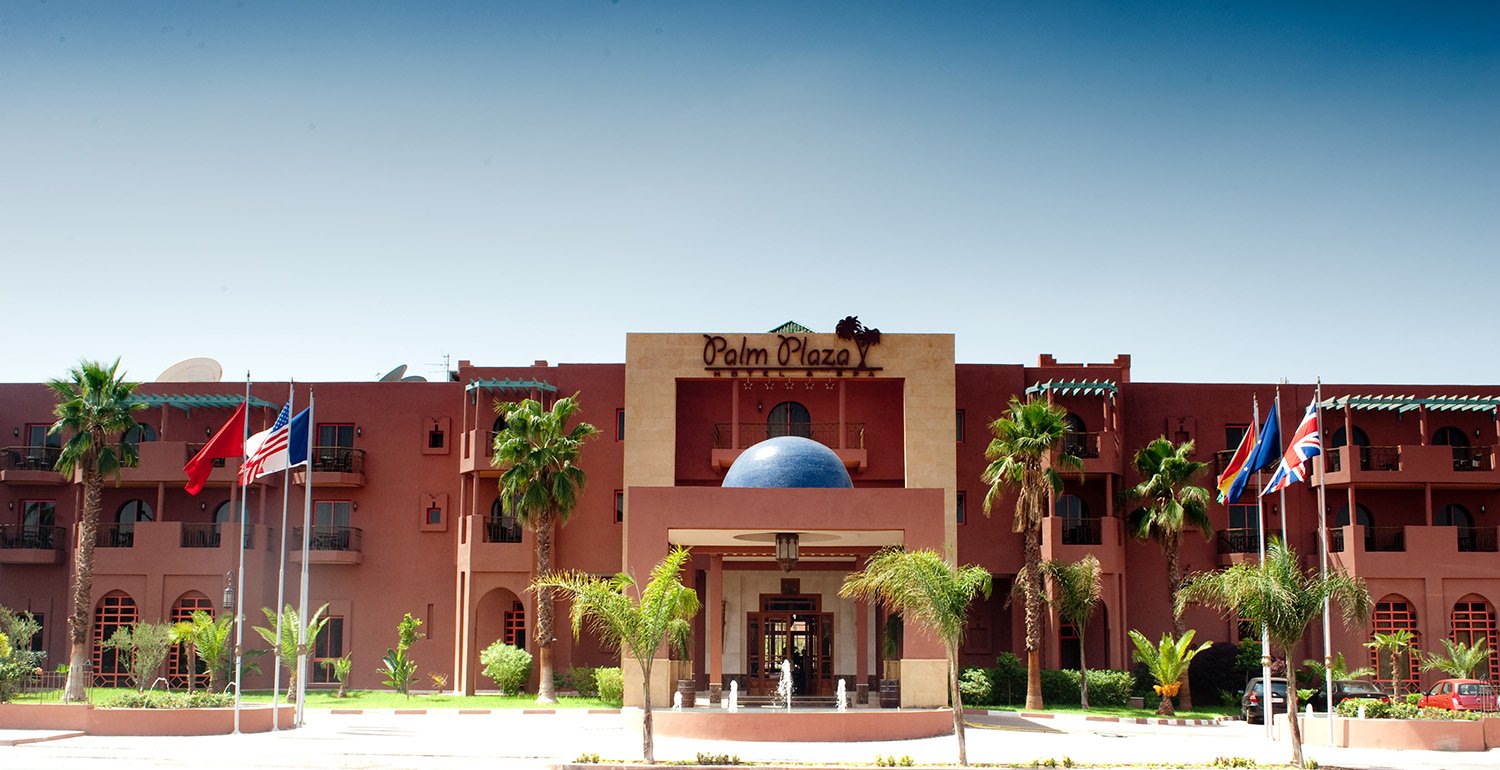 2.Your safety is our priority
Health and safety are paramount at CIoT 2022 and for event hosts, the wellbeing of our delegates is our top priority.
We're closely monitoring COVID-19 regulations in line with advice from the Morocco Government and Marrakech local health authorities to ensure your health is protected.
In addition, we are working with Palm Plaza Hotel & Spa, our conference venue to ensure a safe and secure environment. This includes new measures around physical distancing, increased hygiene practices, safe food service, sanitization, and cleaning protocols for your safety on site.
Starting on February 7, 2022, international flights to Morocco will be allowed to resume and travelers, under certain conditions, will have access to Moroccan territory if they have a vaccination pass and a negative PCR test at least 48 hours before the date of entry to Moroccan territory.
Further information is available at:
https://www.visitmorocco.com/en/travel-info/covid-19-travel-safely-to-morocco
3. Visa Information
A visa may be required to enter to Morocco, depending on the agreements between Morocco and your country of citizenship. Please click here to find the list of countries that require a visa to Morocco.
In case you need a visa, please contact the nearest Morocco Embassy or Consulate Office for more information and required forms. Please note that visas must be obtained prior to departure. Any doubt, please contact the nearest Morocco Consular division.
Participants who need a Letter of Invitation should send an e-mail to contact@dnac.org. Please note that you need to complete the registration first, and attach the registration confirmation with your request for a visa confirmation letter.
---
For Remote participants:
1.Getting Started
Requirement: Webex
As you already know, you will be using Webex as the video conferencing platform in order to participate in the Virtual Conference. Webex session could be joined via the link sent, but we recommend you install the application.
If you have not yet installed it, you will be prompted to install it the first time you enter a session.
2.Finding your session
Just click on the Webex meeting link sent!
3.Webex Menu
Please mute your microphone when entering the room.
Ask questions in the Chat or the Q&A Chat first. To access these chats, click on the chat icon located at the bottom of the screen.

You can also ask to speak by clicking on the button to "Raise your hand"



Though guidelines might appear somehow a bit complex, they are mostly user-friendly, and easily doable.