CIoT 2022 Keynotes
Keynote #1
Title: Cloud, Fog and Mist Computing
Resource Allocation and Scheduling Issues
Abstract: Cloud computing has been successfully adopted as a computing paradigm. However, due to the proliferation of the Internet of Things (IoT) applications, traditional Cloud computing is insufficient in transferring very large amounts of data generated by IoT devices. As a result, Fog and Mist computing have appeared as computing models to provide lower transmission latency. Fog computing extends the cloud to the network edge, closer to where the IoT data are generated. Mist computing is a lightweight form of fog computing, that brings fog capabilities even closer to the IoT layer. Typically the IoT applications are time-critical and the main goal is meeting deadlines. Therefore, appropriate resource allocation and scheduling techniques are required to increase the efficiency of cloud, fog and mist computing infrastructures.
In this talk we will present potential research directions driving the development of new computing models. Furthermore, novel techniques for efficient resource allocation and scheduling in cloud, fog and mist computing architectures will be discussed and analysed.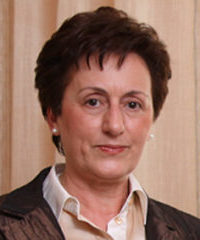 Helen Karatza
(Professor Emeritus Department of Informatics Aristotle University of Thessaloniki, Greece)
Bio: Helen Karatza (Senior member, IEEE, ACM, SCS) is a Professor Emeritus in the Department of Informatics at the Aristotle University of Thessaloniki, Greece. Dr. Karatza's research interests include Cloud, Fog and Mist Computing, Energy Efficiency, Fault Tolerance, Resource Allocation and Scheduling and Real-time Distributed Systems.
Dr. Karatza has authored or co-authored over 240 technical papers and book chapters including six papers that earned best paper awards at international conferences. She served as an elected member of the Board of Directors at Large of the Society for Modeling and Simulation International. She served as Chair and Keynote Speaker in International Conferences.
Dr. Karatza is the Editor-in-Chief of the Elsevier Journal "Simulation Modeling Practice and Theory", an Editor of "Future Generation Computer Systems" of Elsevier, and an Associate Editor of IEEE Transactions on Services Computing. She was Editor-in-Chief of "Simulation Transactions of The Society for Modeling and Simulation International", Associate Editor of "ACM Transactions on Modeling and Computer Simulation" and Senior Associate Editor of the "Journal of Systems and Software" of Elsevier. She served as Guest Editor of Special Issues in International Journals. More info about her activities/publications can be found in: https://users.auth.gr/karatza/
---
Keynote #2
Title: What's More Important in IOT: security, privacy, or energy?
Abstract: The Internet of things is here to stay. And to grow! Billions of devices collect trillions of pieces of data daily. From smart cities to transportation to the modern electric grid, IoT is making life more efficient, more accessible, more sustainable. But… is it, and at what cost? This talk will cover state-of-the-art and future IoT systems and architectures, which count on data collection coming transmission, and analysis in the Cloud. We will uncover several problems in different areas and outline challenges in a solution space for addressing these problems. Not surprisingly, due to advances in and maturity of the field, we will also touch the difficult issue ethics in IoT.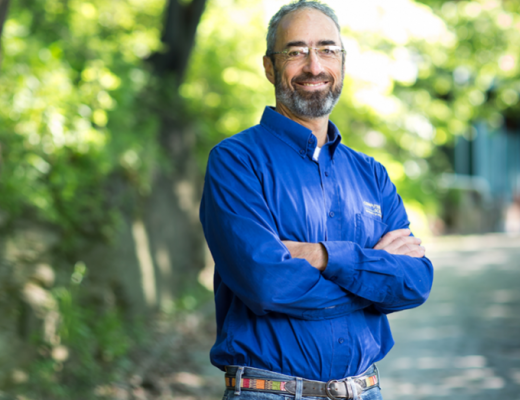 Daniel Mosse
(Associate Dean for Professional Graduate Programs, SCI, Pitt)
Short Bio: Dr. Mossé received his BS (Mathematics, 1985) from the University of Brasilia, Brazil, and MS and PhD degrees (Computer Science, 1990 and 1993) from the University of Maryland, College Park. He has been a professor at the University of Pittsburgh since 1992, including six years as department chair and currently as an associate dean. He has also co-founded a Startup company in the area of Smart Homes, for saving energy and increasing thermal comfort in small buildings.
He has been involved in the design and implementation of a couple of distributed, fault-tolerant, real-time operating system. His main research interest is in the allocation of resources (computing and network resources) in the realm of real-time, with main concerns being power/enegy management, security, and fault tolerance. He bridges the gap between the operating systems and networking research fields, between practice and theory. Lately, he has also been focusing on how to increase diversity in computing, how to use data analytics to improve education, and how to promote reproducible research in computing.

---
Keynote #3
Title: Pushing Intelligence to the Edge of Internet of Things: A new Paradigm enabling Next-Generation Smart Systems of Systems
Abstract: Internet of Things will not be only a new worldwide network interconnecting trillions of (smart) devices but, most importantly, a platform (system of systems) where to develop a new wave of (cyber-physical) services for humans and machines. In this context, in order to build IoT systems, the so-called IoT-Edge-Cloud continuum paradigm is having tremendous focus from the research community as well as from the industry. This paradigm can therefore be an enabler to push intelligence from the core of the network to its edge: from centralized data mining to embedded machine learning in tiny IoT devices to federated machine learning involving networks of edge devices. Moreover, methodologies are emerging to support analysis, design, implementation and evaluation of solutions involving mining and machine learning at the IoT edge. In this talk, we will focus on IoT from both the architectural and machine learning at the edge perspectives. Finally, some use cases will be discussed related to mobile edge computing, ambient assisting living environments, and intelligent transportation systems.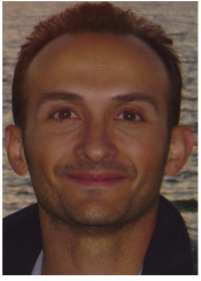 Prof. Giancarlo Fortino
(University of Calabria, Italy)
Bio: Giancarlo Fortino (IEEE Fellow 2022) is Full Professor of Computer Engineering at the Dept of Informatics, Modeling, Electronics, and Systems of the University of Calabria (Unical), Italy. He received a PhD in Computer Engineering from Unical in 2000. He is also distinguished professor at Wuhan University of Technology and Huazhong Agricultural University (China), high-end expert at HUST (China), senior research fellow at the Italian ICAR-CNR Institute, CAS PIFI visiting scientist at SIAT – Shenzhen, and Distinguished Lecturer for IEEE Sensors Council. He is the chair of the PhD School in ICT, the director of the Postgraduate Master course in INTER-IoT, and the director of the SPEME lab at Unical as well as co-chair of Joint labs on IoT established between Unical and WUT, SMU and HZAU Chinese universities, respectively. He is Web of Science Highly Cited Researcher 2020 and 2021. Currently he has 19 highly cited papers in WoS, and h-index=62 with 14500+ citations in Google Scholar. His research interests include wearable computing systems, e-Health, AI and Internet of Things, and agent-based computing. Fortino is currently the scientific responsible of the Digital Health group of the Italian CINI National Laboratory at Unical. He is author of 550+ papers in int'l journals, conferences and books. He is (founding) series editor of IEEE Press Book Series on Human-Machine Systems and EiC of Springer Internet of Things series and AE of premier int'l journals such as IEEE TAFFC-CS, IEEE THMS, IEEE IoTJ, IEEE SJ, IEEE JBHI, IEEE SMCM, IEEE OJEMB, IEEE OJCS, Information Fusion, JNCA, EAAI, etc. He organized as chair many int'l workshops and conferences (100+), was involved in a huge number of int'l conferences/workshops (500+) as IPC member, is/was guest-editor of many special issues (70+). He is cofounder and CEO of SenSysCal S.r.l., a Unical spinoff focused on innovative IoT systems. Fortino is currently member of the IEEE SMCS BoG and of the IEEE Press BoG, and chair of the IEEE SMCS Italian Chapter.
---
Keynote #4
Title: Eole, Blow the cloud to the edge
Abstract: TBD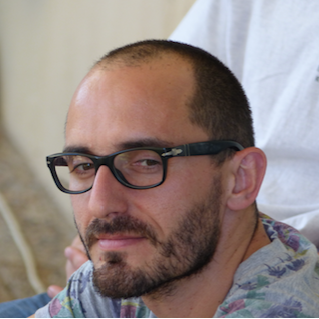 Adrien Lebre
(IMT Atlantique, France )
Bio: Adrien Lebre is a full professor at IMT Atlantique (France) and head of the STACK research group, which deals with challenges related to the management and advanced usages of digital infrastructures (i.e. Cloud, Fog, Edge, and beyond). Adrien Lebre holds a Ph.D. from Grenoble Institute of Technologies and a habilitation from University of Nantes. His activities focus on large-scale distributed systems, their design, compositional properties and efficient implementation. Since 2015, his activities have been mainly focusing on the Edge Computing paradigm, in particular in the OpenStack, and more recently, Kubernetes ecosystems. Adrien Lebre is also strongly involved in several initiatives related to experiment-driven research on digital infrastructures (Silecs/Slices). For further information, please visit: http://stack.imt-atlantique.fr/alebre.html
---